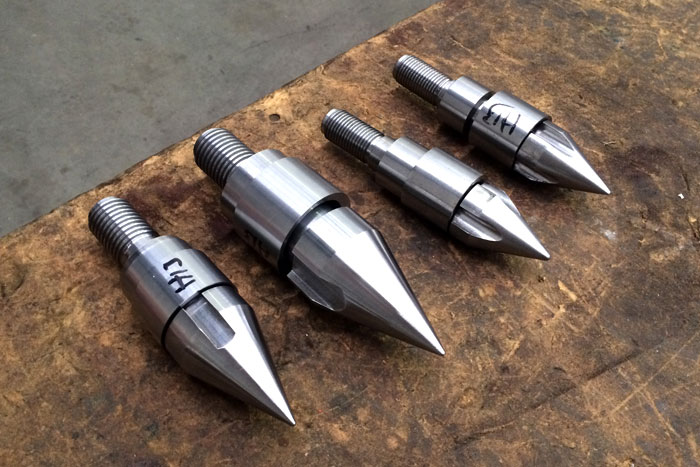 Wagma Engineering was enlisted to manufacture H13 tool steel harden tempered & nitrided smear head assemblies as shown ready for heat treatment.
This item is used to shut off material whilst the screw shoots forward to fill die & empty shot of plastic in barrel.


In-house Machine Capabilities Utilised: Turning, Nitriding, Milling, Grinding.
Outsourced Capabilities Utilised: None.
In-house Equipment Utilised: NC Lathes Live Tooling/Milling, Nitriding Furnace, External Grinder.
Other recent Wagma engineering & machining manufacturer works.
Wagma Engineering Smear Heads for Melbourne - Manufacturing Service for the Plastics Industry in Victoria, Australia.